Sweet & Confectionery Ultra Cut Machine
Ultrasonic cutting machines to cut a wide range of products. Cutting of rectangle , triangles and rhombuses out of sheets and Cutting of pieces out of round products.
Technical Features
Compact ultrasonic cutter as table machine
Multifuctional ultasonic cutter
compact machine design
cutting on cutting table
Easiest machine control via touch screen
Easy and fast cleaning
Program controlled knife cleaning with fresh water
Optional roll table with fixable castors
Cutting On Cuttting Plate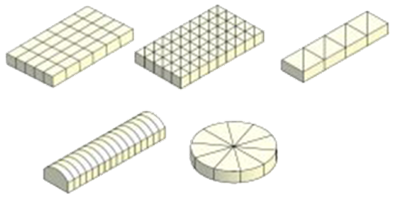 Cutting In Metal Trays (Or) Papper Trays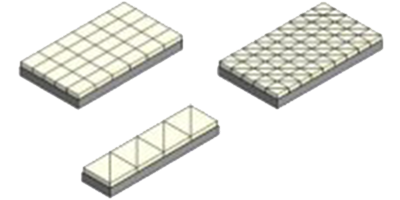 UCM-01 Ultrasonic Sweet & Confectionery Cutting Machine
( Economy Model)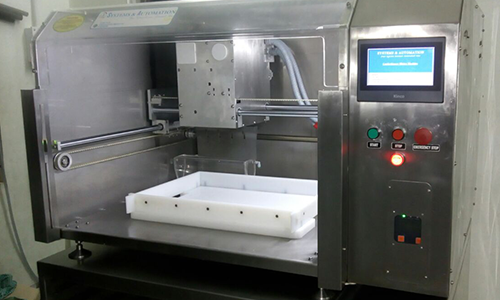 CAPACITY:
Power Supply : Single Phase -240v/50Hz
Power Consumption : 1.5kw
Machine Size : 1200L*1110W*1500H mm
Round Cake Size: Maximum 400 mm Dia
Table Size : Squ , Rec ,Triangle and Diamond 600 mm (23.6") x 400 mm (15.8")
Cutting Speed : Min 30 cut / min, Max 50 cut/ Min
Table Speed: Min 3 M/ min , Max 25 M/min
Steps of Cutting : Rapid , Cream Cutting and Cake Cutting
Special Features:
SWISS Made ULTRASONIC Systems
This Machine Equipped with Ultrasonic Titanium Cutting Blade
It has Single 300 mm cutting knife
This Machine able to cut Over the PU Tray
1.5KW single Phase Power is enough to run the machine ( No need Compressor Air )
This machine well controlled with 4 Servo

Forward reverse Table Servo Motor
Rotary Axis Servo Motor
Cutting table UP and Down Axis Servo Motor

Precisely can control all the motor speed and Feed.
Save inside the parameter
No need to train out compressor water daily
Mmaintain the lubrication weekly.
UCM-02 Ultrasonic Sweet & Confectionery Cutting Machine
( Medium Productivity Model)
CAPACITY:
Power Supply : Single Phase -240v/50Hz
Power Consumption : 1.5kw
Machine Size : 1400L*1200W*1600H mm
Round Cake Size: Maximum 400 mm Dia
Table Size : Squ , Rec ,Triangle and Diamond 600 mm (23.6") x 400 mm (15.8")
Cutting Speed : Min 60cut / min, Max 100 cut/ Min
Rapid , Cream Cutting and Cake Cutting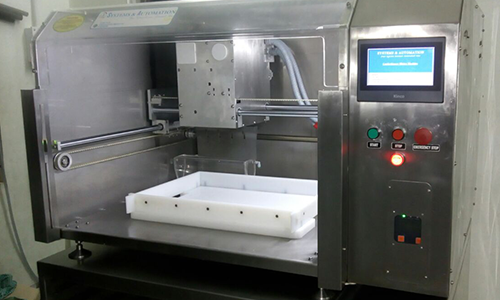 Special Features:
SWISS Made ULTRASONIC Systems
This Machine Equipped with Ultrasonic Titanium Cutting Blade
It has Single 300 mm cutting knife
This Machine able to cut Over the PU Tray
1.5KW single Phase Power is enough to run
the machine ( No need Compressor Air )
This machine well controlled with 4 Servo

Forward reverse Table Servo Motor
Rotary Axis Servo Motor
Cutting table UP and Down Axis Servo Motor

Precisely can control all the motor speed and Feed,
and Save inside the parameter
Less maintenance ( no need to train out compressor
water daily, maintain the lubrication weekly)
UCM-03 Ultrasonic Sweet & Confectionery Cutting Machine
( High Productivity Model )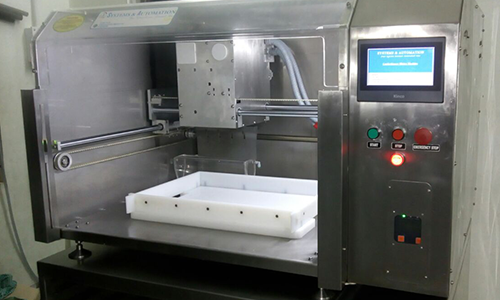 CAPACITY:
Power Supply : Single Phase -240v/50Hz
Power Consumption : 1.5kw
Machine Size : 1400L*1200W*1600H mm
Round Cake Size: Maximum 400 mm Dia
Table Size : Squ , Rec ,Triangle and Diamond 600 mm (23.6") x 400 mm (15.8")
Cutting Speed : Min 60cut / min, Max 100 cut/ Min
Steps of Cutting :Rapid , Cream Cutting and Cake Cutting
Special Features:
SWISS Made ULTRASONIC Systems.
This Machine Equipped with Ultrasonic Titanium Cutting Blade
It has Double 300 mm cutting knife
Self-Cleaning Systems
Self-Clamping Systems
This Machine able to cut Over the PU Tray,
1.5KW single Phase Power is enough to run the machine ( No need Compressor Air )
This machine well controlled with 4 Servo

Forward reverse Table Servo Motor
Rotary Axis Servo Motor
Cutting table UP and Down Axis Servo Motor
USG-01 Ultrasonic Sweet & Confectionery Cutting Machine
( Universal Machine )
CAPACITY:
Power Supply : Single Phase -240v/50Hz
Power Consumption : 1.5kw
Machine Size : 1200L*1110W*1500H mm
Round Cake Size: Maximum 400 mm Dia
Table Size : Squ , Rec ,Triangle and Diamond 600 mm (23.6") x 400 mm (15.8")
Cutting Speed : Min 40 cut / min, Max 50 cut/ Min
Table Speed : Min 3 M/ min , Max 25 M/min
Steps of Cutting : Rapid , Cream Cutting and Cake Cutting
Special Features:
SWISS Made ULTRASONIC Systems
This Machine Equipped with Ultrasonic Titanium Cutting Blade
It has Single 300 mm cutting knife
Self-Cleaning Systems
This Machine able to cut inside the metal
and paper trays,(With conditional )
1.5KW single Phase Power is enough to run
the machine ( No need Compressor Air )
the machine ( No need Compressor Air )
This machine well controlled with 4 Servo

Forward reverse Table Servo Motor
Rotary Axis Servo Motor
Cutting table UP and Down Axis Servo Motor

Precisely can control all the motor speed and Feed,
and Save inside the parameter,