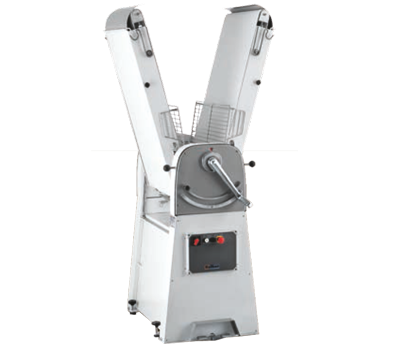 Dough Sheeter
| Model | Cylinder Lenghts | Diameter Of Cylinders | Belst Measurements | Motor | Weights |
| --- | --- | --- | --- | --- | --- |
| SF600 | 600mm | 70mm | 600*1200mm | 1hp | 215kg |
| SF500 | 500mm | 60mm | 500*980mm | 1hp | 180kg |
| SF8500 | 500mm | 60mm | 500*715mm | 1hp | 115kg |
EGG Breaking Machines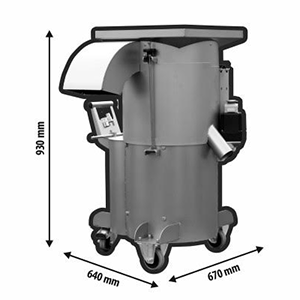 Egg Centrifuge
Centrifuge for eggs UDTJ-150 is a device automatically. Wholly made of stainless steel. It consists of a housing, the drive unit, hopper, tank, screw and sieve. The shells are ejected from the machine automatically helped by screw through additional outlet mounted to the hopper. The machine should be cleaned every day after work, first unplugging the hopper by removing the sieve, screw and removing the upper tank. Dismantled parts can be washed under running water, while the down part contains the drive unit, wipe with a damp sponge. This party machine is not usually contaminated.
Applications : Egg centrifuges used to produce fresh liquid egg.
How it works : The shells are automatically removed to a container.
Destination : Medium and large bakeries, confectioneries,pasta producers, chicken farms.
Capacity : max 20 000 eggs⁄hour
Recommended processing : 6000 - 11000 eggs⁄hour (depending on the speed of the operator)
Power input : 1.1 kW, 3 × 400 V, 50 Hz
Minimal workspace : 1900 × 1340 mm
Dimensions : 930 × 670 × 640 mm
Weight : ca. 80 kg
Operated by : 1–2 people
Delivery time : up to 14 days
Note : Contains ball bearings.
All machine parts in contact with eggs are made of stainless steel (AISI 304). Shelving for all centrifuges are galvanized.