Automatic N95 Mask Making Machine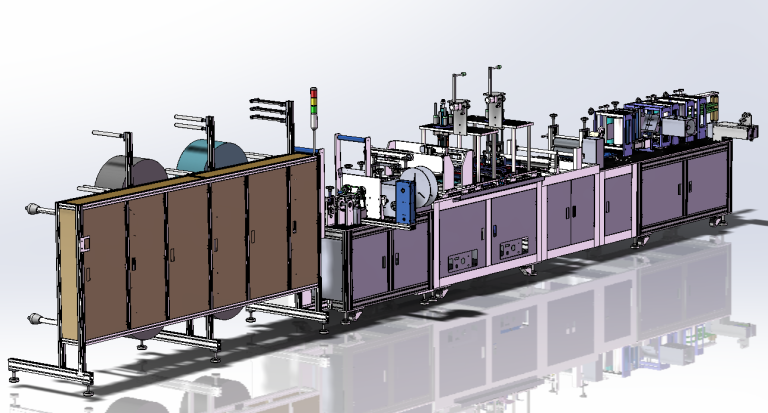 Product Description:
The entire roll of the equipment is loaded and thermatic layer non woven fabric roll
is subjected to component roll welding. The nose line is unwounded, cut and welded.
The two ear bands are automatically unrolled and fixed length cut and welded. Then
the body is folded in half and ultrasonically welded. After fusion the final mask is
rolled and formed. N95 full servo folding mask production line can realize flexible
customization of masks according to customer needs and realize fully automated
operation from raw materials to finished products.
Technical Specification:
Production : 30-50 Pcs/min
Power Supply : 13 Kw
Total Power : 220 V
Dimension : 8900x1900x1800 mm
Weight : 2000 Kg