Semi Automatic N95 Mask Piece Sliced Machine (With Inner Nose Clip)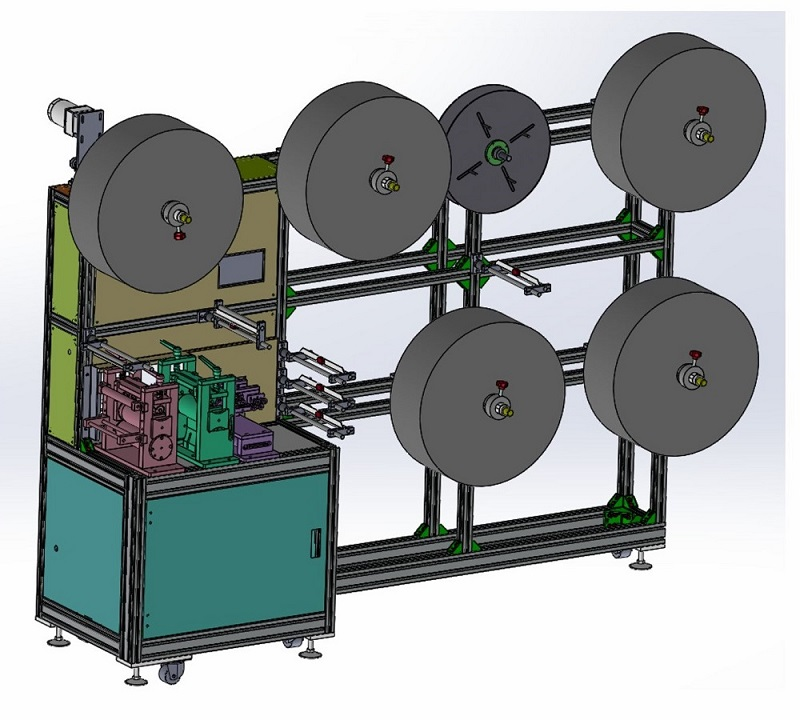 Product Description:
Semi automatic N95 mask piece sliced machine with inner nose clip is a machine
for producing multi-layer material foldable mask automatically. It can finish the
process from raw material feeding to nose clip insertion and support welding for
6 layers of raw material. The ultrasonic wave generates automatically when pushing
the start button. The advanced ultrasonic cutting technology, there is micro amplitude
and high frequency vibration forming on the surface of the surface of the mask,
which is transferred into heat instantly, then the material to be processed is melted,
patterned and die cutting with high quality forming roller. This machine owns the
performance of stability, high production, low defect rate and easy maintenance.
Technical Specifiation:
Dimension(LxWxH) : 2760*885*2037 mm
Production Rate : 100-120 pcs/min
Frequency : 15 KHz
Generator Power : 2600 w
Inspection Method : Photo electric detection
Speed Regulation : Variable frequency drive