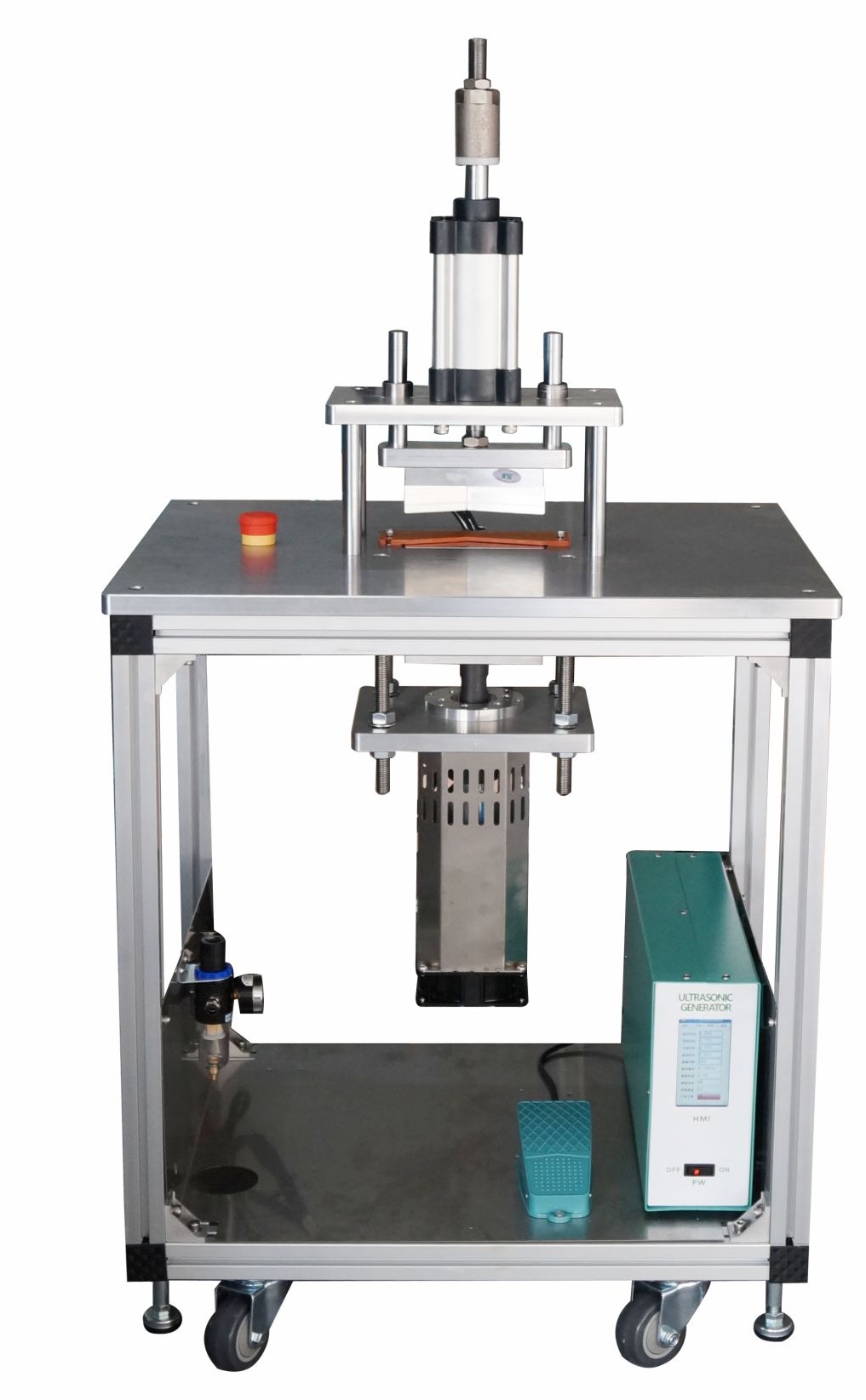 Product Description:
With the advanced ultrasonic cutting technology, the operator puts the folded mask to the
fixture and pushes the start button for sending the start signal to generate ultrasonic wave
automatically. There is micro amplitude and high frequency, which is transferred into heat
instantly and melt the material to be processed with embossing. It is easy to operate for one
person and the performance is rather stable.
Technical Specification:
Dimension(LxWxH) : 530*590*1220 mm
Capacity : 30-40 pcs/min
Voltage : AC 220 V
Weight : 52 Kg
Frequency : 20 KHz